The following post contains affiliate links. There is no cost to you, but I may receive a small commission should you use my link.
I love how in my keto club we are sharing recipes and ideas and simply encouraging one another in this journey! It makes me so happy because that was exactly my goal for this group! So in the spirit of sharing I decided to make this week's blog about 4 of my favorite recipes I made this past week!
Let's start with breakfast! So... I discovered a new site with great breakfast recipes that I will be trying out this week!! I am all about SIMPLE recipes and these are all under 5 ingredients! The biggest question I get is what can I eat for breakfast? So I'm always hunting for recommendations to offer. I am not a huge breakfast eater... often I get by with simply drinking my keto coffee and maybe a slice of bacon.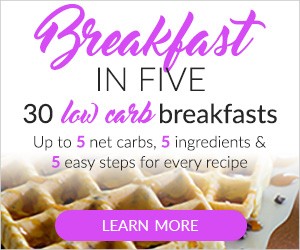 For now let me tell you about my amazing Chocolate Keto Pancakes! These were so good even my non-keto teenager liked them! Super simple and quick to make AND filling!
Yield: 8-10
4 ounces Cream Cheese
4 Eggs
2 TBSP unsalted grass-fed butter
1 Scoop Chocolate Shake
1/2 TSP vanilla extract
Coconut cooking spray
Allow the cream cheese and butter to soften a bit before mixing. I put all my ingredients in my mini blender and mix until well blended. Then spray a skillet with Coconut cooking spray. Cook each side about 2 minutes or until the mix starts bubbling.
Top with sugar free syrup and butter!
Let's move on to lunch!! I made my very first Fat Head Pizza this weekend and this is definitely going in my rotation. The dough is easy to make and so much better than I expected. I've made cauliflower crust but find it to be too rich for me. This was perfect! I can't take the credit for this dough-- I followed the exact recipe from Ditch the Carbs-- and highly recommend it!!
As you can see it was 3 simple steps! Mix the dough, bake in the oven then add your toppings! There are so many variations you can do with this pizza! I'm thinking next week I might try and make a calzone with the dough!
Time for some SWEET TALK! It is no secret I have a major sweet tooth. Fat Bombs have become my BFF of keto. This week I wanted to try something new though. Someone in my keto club posted this bark recipe and so I decided to try it out. It did not disappoint!!
For the full recipe click here! I recommend storing in the freezer to keep the solid texture.
Lastly... dinner!! I have made these meatballs in the oven in the past but decided to try out the recipe for the Instant Pot as I'm obsessed with this contraption! If you don't have one yet you NEED this. You get the juicy, tender quality of slow cooked meals but in a fraction of the time. I got my Instant Pot this summer and I love it!! Still trying to adapt recipes to high pressure cooking and hope to share some more soon!!
I love the meatball recipe from the site I breathe I'm hungry-- it is a fitting title and she has some great recipes I've been using for years!! For the meatballs I find that not browning them first they cook well and stay intact in the Instant Pot. Once they are done cooking I add a small slice of fresh mozzarella to each meatball. So good!!
This upcoming week I will be on the hunt for travel friendly keto snacks to prepare for my trip to Houston! My 17 year old daughter will be competing in Houston in a national scholarship pageant-- so I am determined to find some simple snacks to pack that will keep me on track! Will share next week what I come up with!
Happy eating!!
Kim